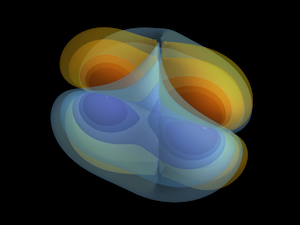 North American Einstein Toolkit School and Workshop
Start Time:
End Time:
Location: Rochester Institute of Technology
Type: Workshop
The 2023 North American Einstein Toolkit School and Workshop will be  held at the Rochester Institute of Technology on July 17 through July  21. This will be a hybrid conference with talks and participants both 
in-person and over zoom.
The Einstein Toolkit is a community-driven software platform of core  computational tools to advance and support research in relativistic  astrophysics and gravitational physics. The conference consist of a  mixture of tutorials for new users and talks about the latest  developments both in the toolkit and the larger scientific community.
Registration will open on May 1, 2023 and remain open until June 17,  2023. More details to follow.
Diversity and Inclusion
We are committed to creating a respectful and inclusive community environment that invites participation from everyone, regardless of gender, sexual orientation, disability, physical appearance, body size, race, nationality, or religion.
Our community is based on mutual respect, tolerance, and encouragement, and we are working to help each other live up to these principles. We want our community to be more diverse: whoever you are, and whatever your background, we welcome you.
Additionally, we aim to always be respectful of our environment and strive to be environmentally friendly in all of our events.
If you would like to attend, please contact Wenli Chen wxcvpr@rit.edu